Insulation ( Permanent Types)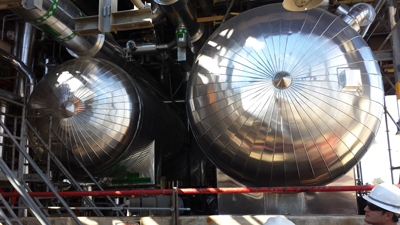 TAP Industrial Services brings a wealth of experience with their Insulation team.
We understand the importance of skilled installation and maintenance for each client's industrial, commercial, thermal and tank/vessel insulation. Our skilled contractors know the importance of proper insulation, as well as, identifying deficiencies in existing insulation. We use advanced technologies to ensure the best for each client. Our team executes professional project management and scheduling to provide our clients with efficient, cost-saving service.
Insulation services offered to support energy efficiency:
Industrial
Hot/ Cold applications
Microflex
Heat Conservation
Commercial
Chillers
Duct work
Chiller water piping
HVAC work
Thermal
Vessels / Tanks
We are able to combine our first-rate scaffolding and exceptional insulation service to offer top-notch service and focused on safety and affordability.